Paul Magrs
Paul Magrs
 (1969) is a writer and lecturer. He lives with his partner, author and lecturer Jeremy Hoad. Magrs is the author of numerous fiction and non-fiction works.
His first published writing was the short story 
Patient Iris
, published 1995 in 
New Writing Four
 (edited by A. S. Byatt and Alan Hollinghurst). This was soon followed by his debut novel, 
Marked for Life
, the same year. Other novels include
Strange Boy
 (2003) and 
To the Devil — a Diva!
 (2004) and he has also published several short stories. With Julia Bell, he edited several issues of the University of East Anglia's Pretext.
He is also the author of four books in the BBC 
Doctor Who
 novel range, to which he introduced the character Iris Wildthyme, although she had originally been created in his unpublished first novel, which was named after her. He is the editor of a short story collection featuring the character, entitled 
Wildthyme on Top
, released in 2005 by Big Finish Productions, for whom he has also written short stories and audio plays. He is also the author of a Doctor Who New Series Adventure, 
Sick Building
, as well as a forthcoming second audio featuring The Eighth Doctor and Lucie Miller.
Magrs' novel 
Exchange
 was nominated for the 2006 Booktrust Teenage Prize and was longlisted for the 2007 Carnegie Medal. His Doctor Who novel, 
Sick Building
, has made the shortlist for the Doncaster Book Award.
Magrs is Senior Lecturer in English Literature and Creative Writing at Manchester Metropolitan University, where he began work in 2004 having formerly taught at the University of East Anglia. He did his PhD at the University of Lancaster.
Magrs' non-fiction work includes 
The Creative Writing Coursebook
, with Julia Bell and Andrew Motion, published 2001.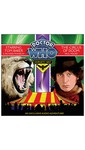 In Blandford, 1832, ringmaster Antonio exerts a strange influence on the townsfolk. When the Doctor steps into the ring, he discovers that Antonio has some familiar demons of his own... Spreker(s): Tom Baker, Michael Maloney, Jilly Bond, Susie Riddell, St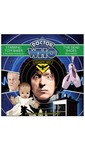 Visiting the English seaside town of Cromer in the summer of 1932, the Doctor happens upon the strange world of the Cromer Palace of Curios. Spreker(s): Tom Baker, Richard Franklin, Susan Jameson, Clare Corbett, Christian Rodska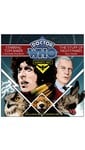 Responding to an advert apparently worded for him alone, Mike Yates is reunited with a ghost from the past. But why has the Doctor sent for his former UNIT acquaintance? Spreker(s): Tom Baker, Susan Jameson, Daniel Hill